BÉABA Babycook Solo Packaging
Packaging design for the BÉABA Babycook Solo for the US market.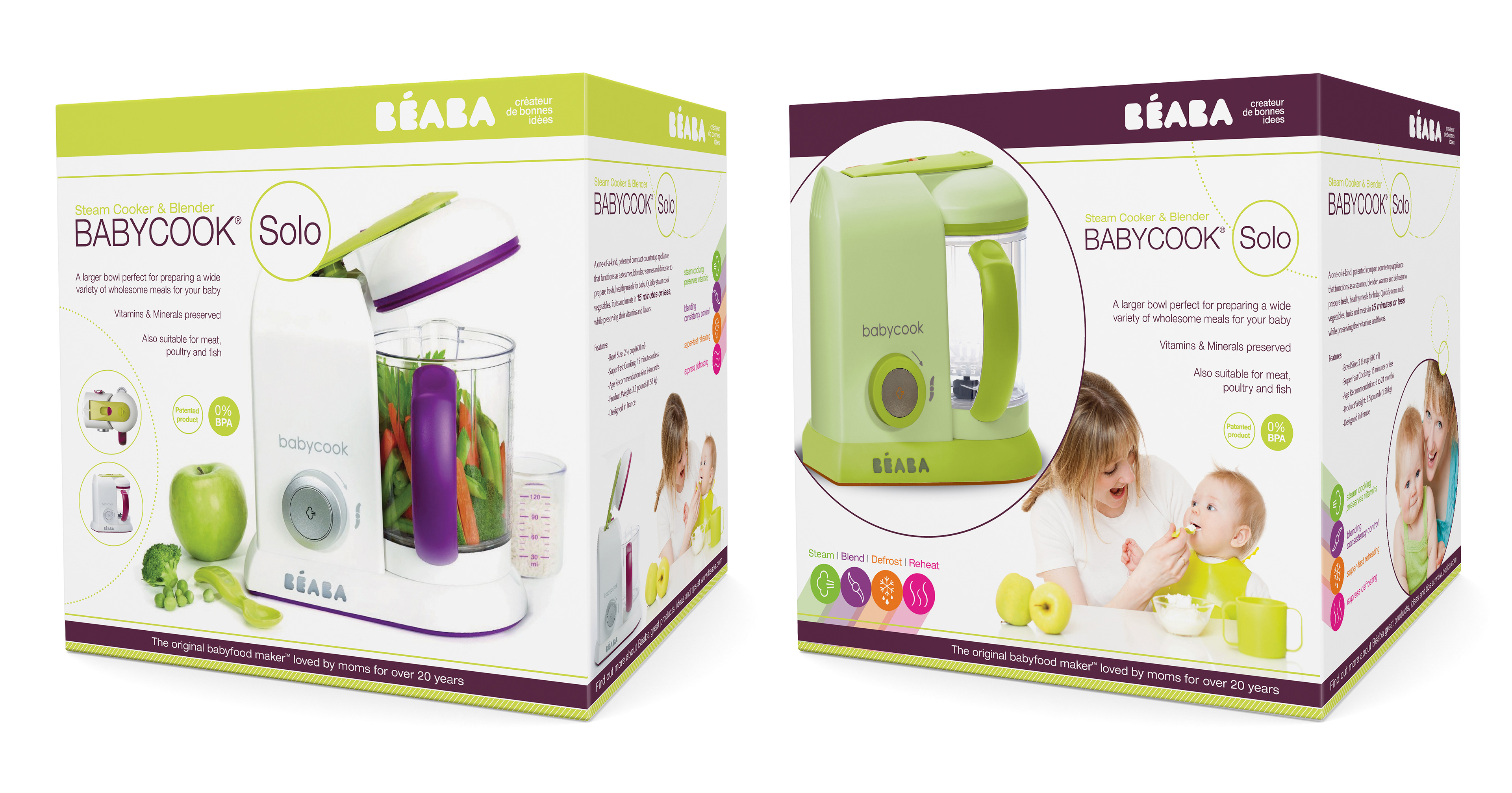 BÉABA is known worldwide for its unique ability to create innovative products for the juvenile industry with a focus on design and technology. The 4-in-1 Babycook Solo cooks, blends, defrosts and reheats, and, with its steam-
cooking
system it
allows you to preserve the vitamins that are so essential for baby's growth. Packaging designs for the US market.