ESA Foundation Nite to Unite Gala Program
Concept, design, and layout of charity program for ESA Foundation Nite to Unite Gala.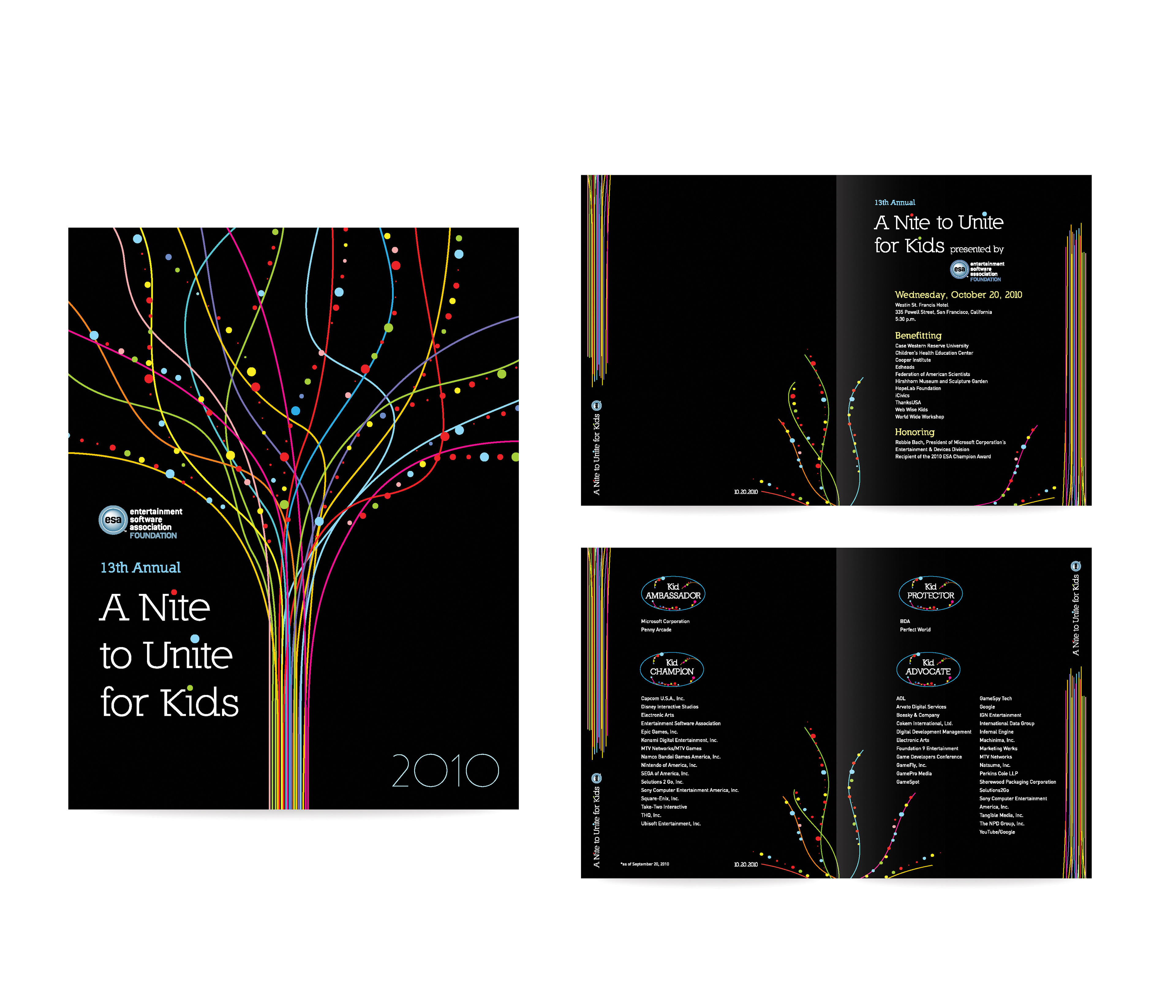 A Nite to Unite (NTU) is an annual gala hosted by the ESA and supported by members of the association and the entertainment software industry to raise funds for the ESA Foundation. NTU is an unprecedented effort by the entertainment software community to come together to celebrate the industry's continuing growth and success, while helping to make a difference in the lives of America's youth.
This brochure served as a program for the night's event and set the design motif for the evening.