EUROIMMUN US Trade Ad
Trade ad for the EUROPattern suite from EUROIMMUN US.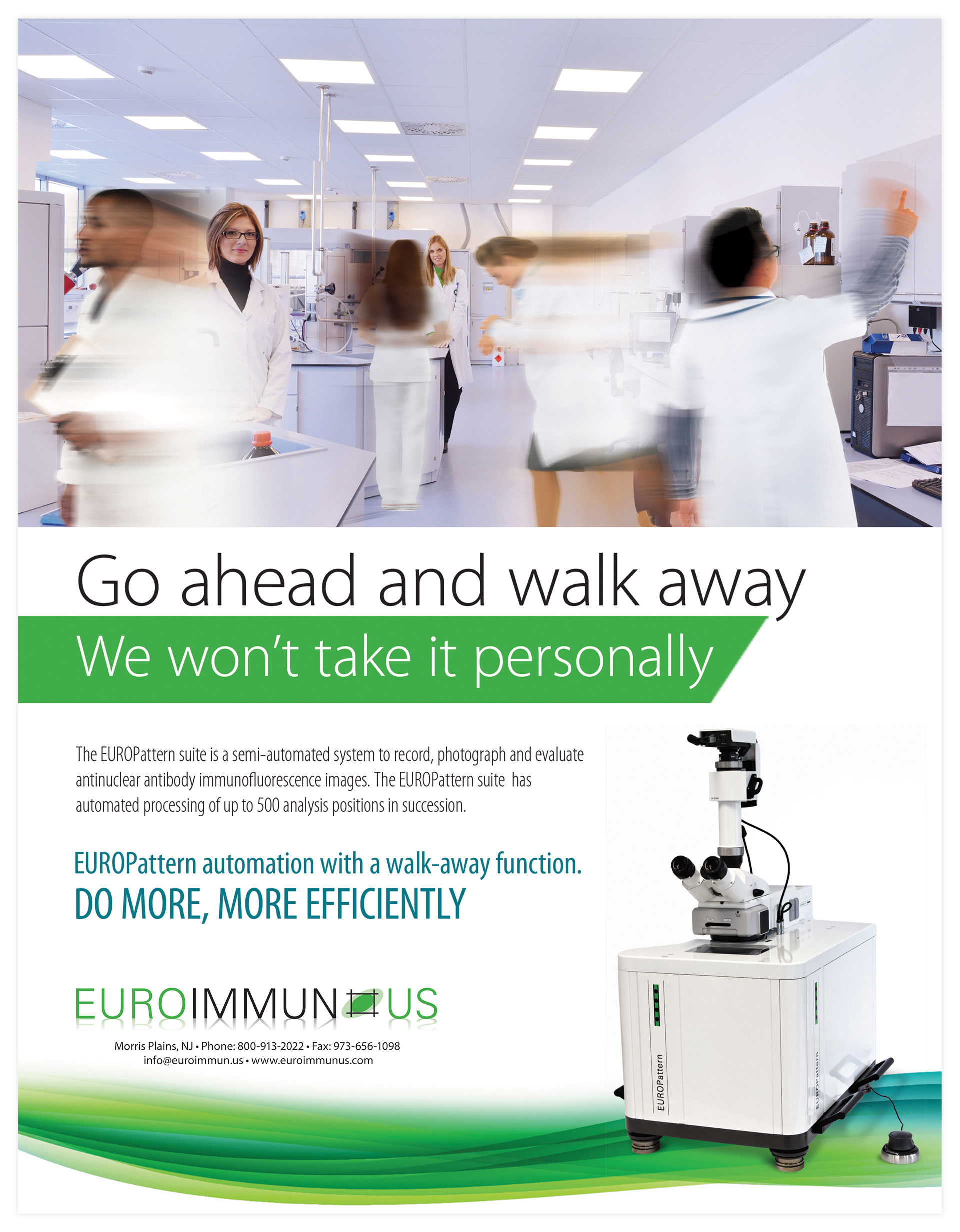 EUROIMMUN US is a subsidiary of EUROIMMUN Ag a world leader in the field of Medical Diagnostics. This trade ad highlights the newest lab automation suite. The EUROPattern Software and Computer-Aided Fluorescence Microscope is a semi-automated system developed to support laboratory experts in diagnosing auto-antibodies.