Gill St. Bernard's School Brochure
Brochure design and layout for GSB private school.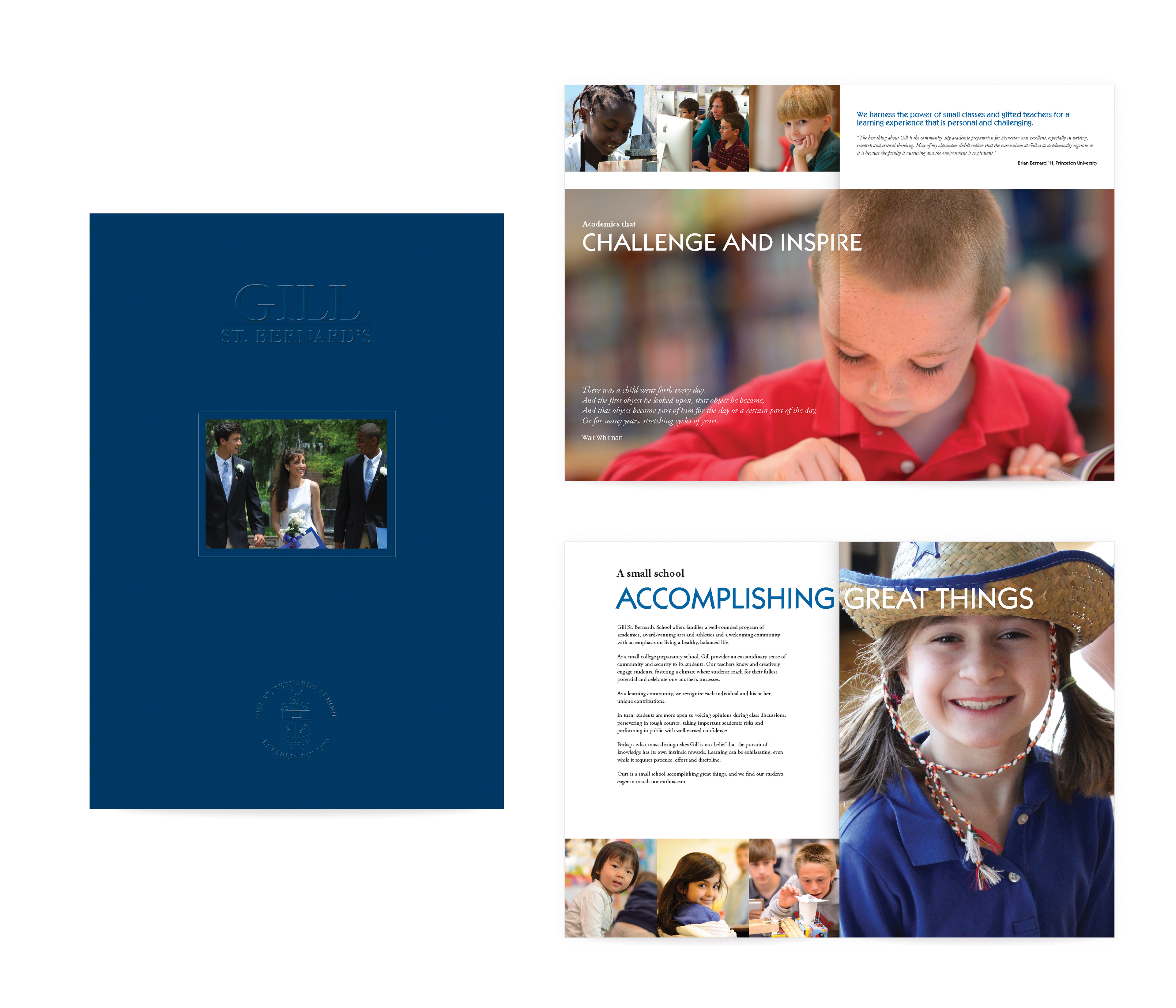 Gill St.
Bernard's School
 is a private, nonsectarian, coeducational, college preparatory day school located in the Gladstone section of Peapack-Gladstone in Somerset County, New Jersey, serving students in primary through twelfth grade.
This brochure is for parents of prospective students, providing an overview of the GSB campus and educational offerings.