Hi-Hills Day Camp Brochure
Brochure for Hi Hills Day Camp.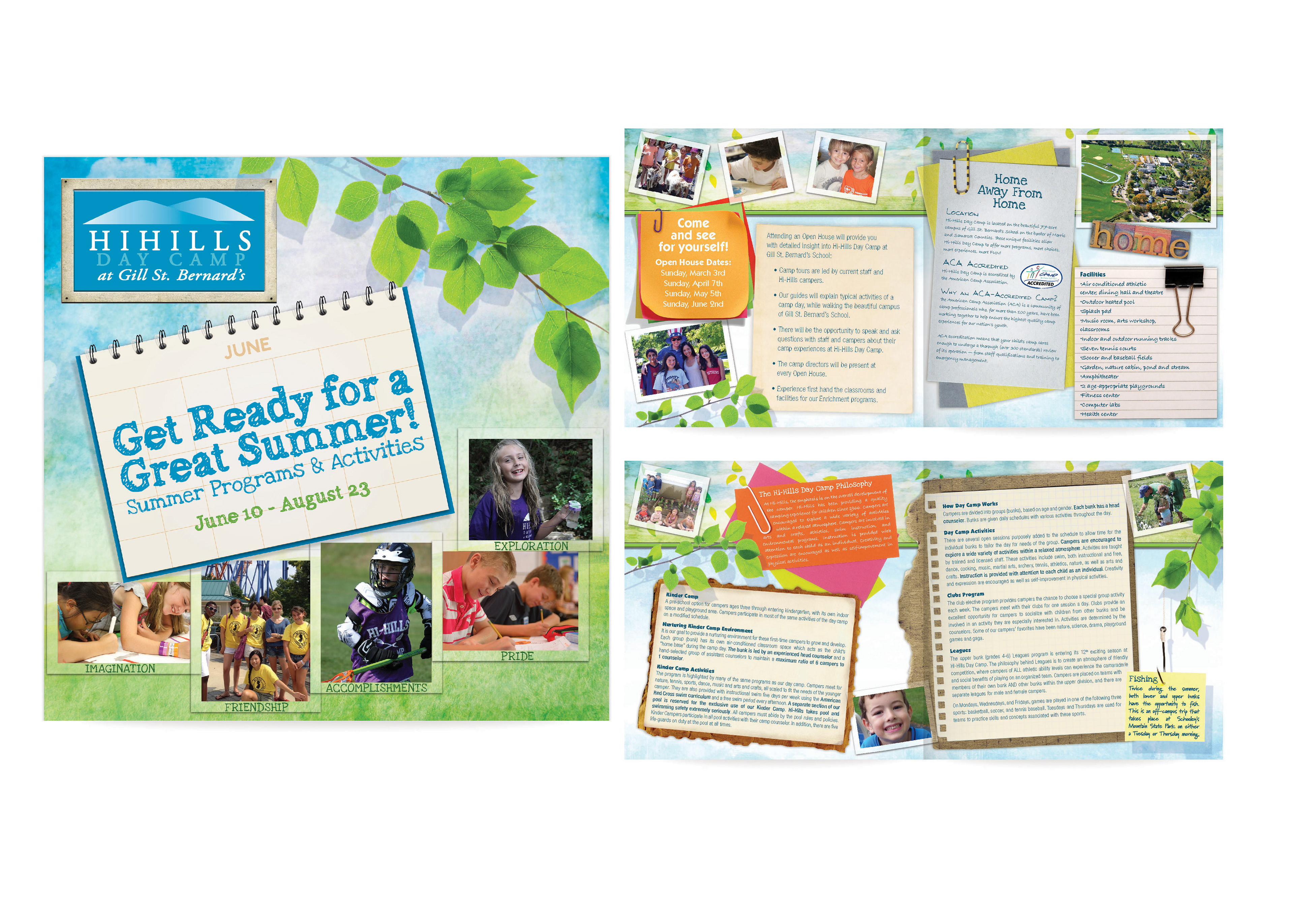 Hi-Hills Day Camp is located on the 79-acre campus of Gill St. Bernard's School in Gladstone, NJ, bordering Somerset and Morris counties. Programs are offered for campers ages 3-15.
This brochure provided an overview of the camp's programs and activities. The design was used for a number of years and adapted to ads, eblasts, website and direct mail pieces.