Scholastic provides quality, engaging educational content in digital and print formats for the next generation of learners, and the families and educators who guide them. Included here are projects for some of Scholastic's well known brands including: I Spy, Clifford the Big Red Dog and The Magic School Bus.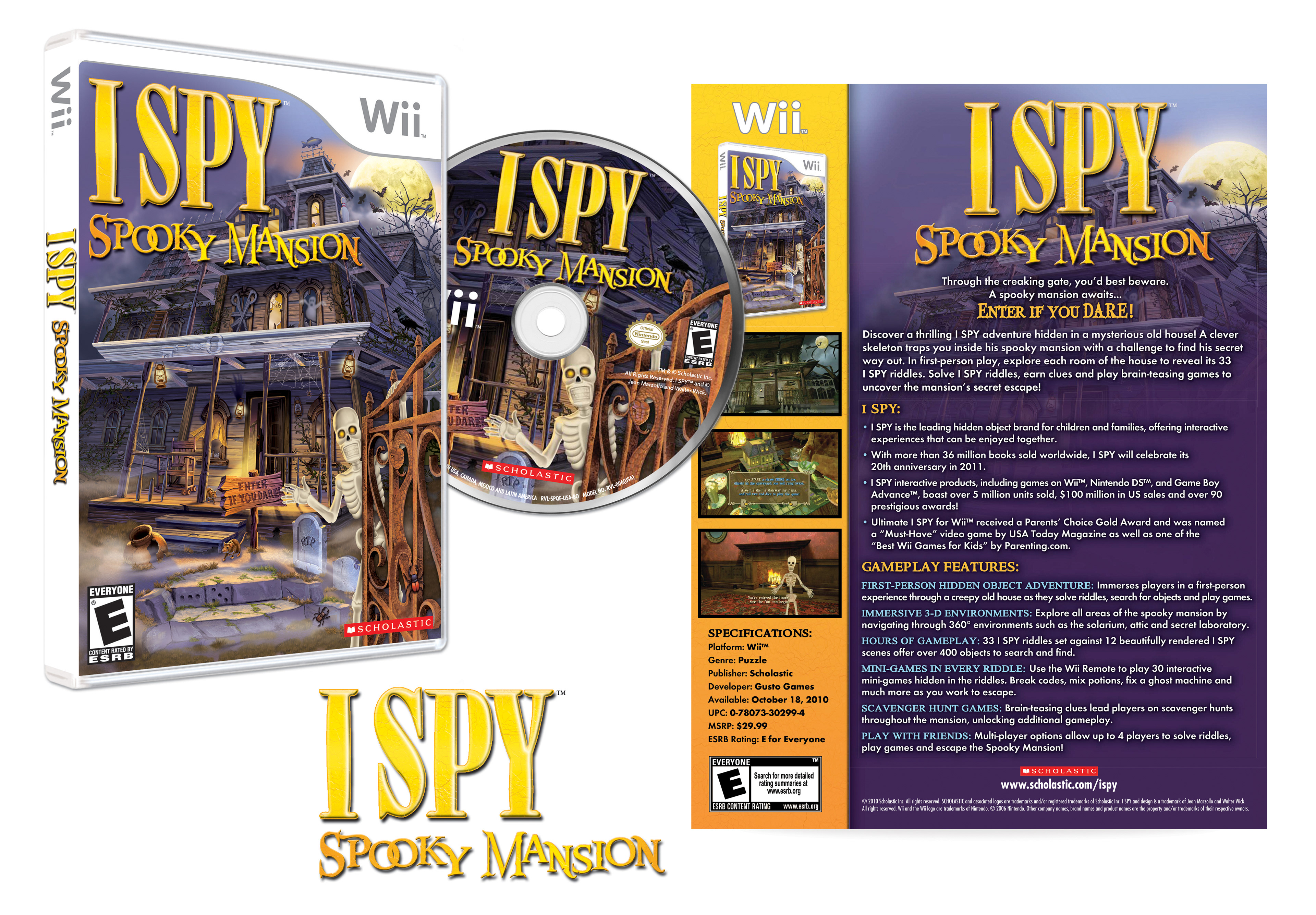 In Scholastic I SPY Spooky Mansion kids use logic and reasoning skills to solve 45 visual puzzles. Logo design, packaging and sell sheet for the I SPY Spooky Mansion video game.
The Magic School Bus is an edutainment multimedia franchise that consists of a book series, a TV series, and several video games among other things. Sell sheet, print ad and rotating banner ad design for The Magic School Bus.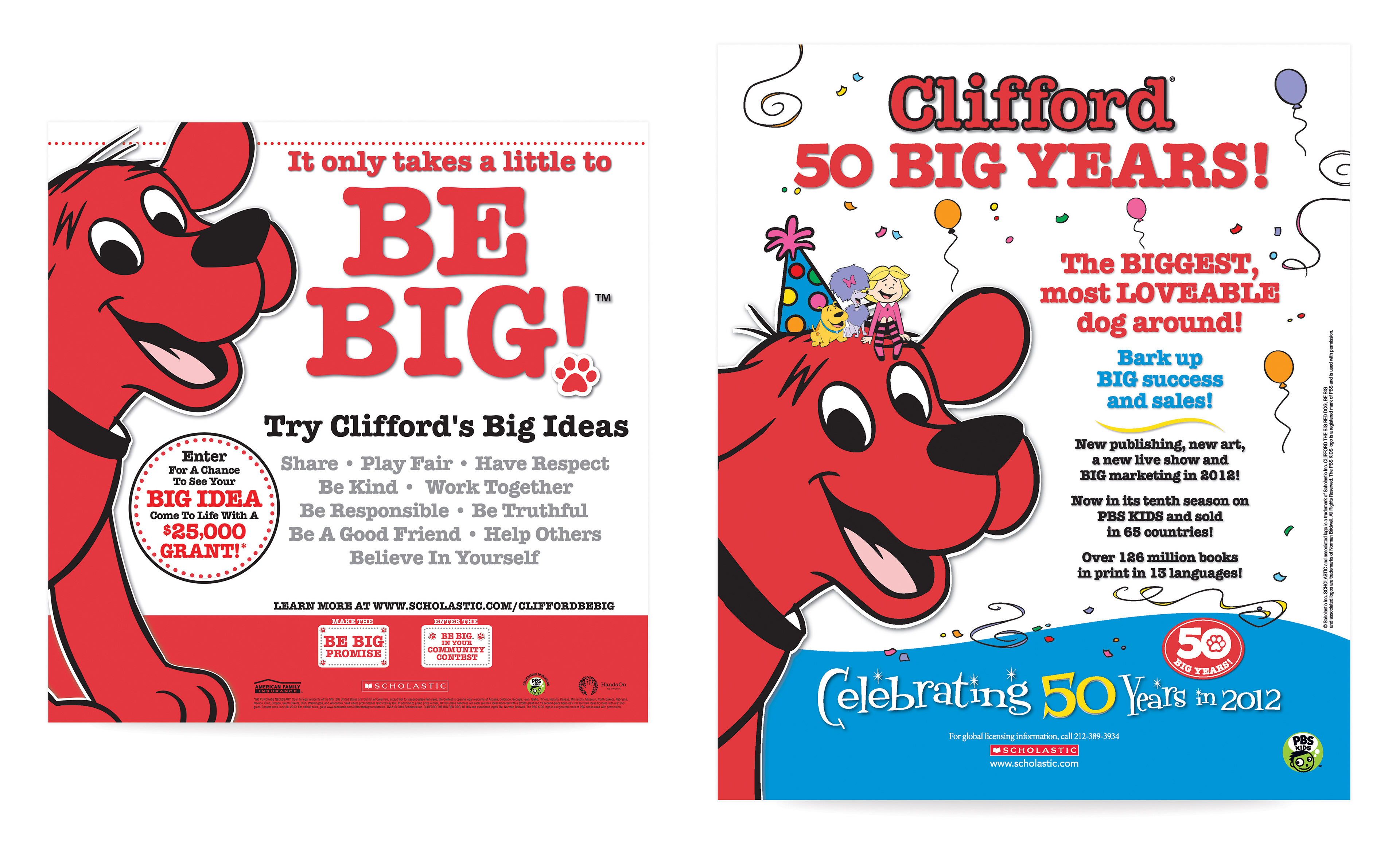 Clifford the Big Red Dog is Scholastic's official mascot and a favorite for parents, teachers and kids. Print ads and holiday themed environmental signage design.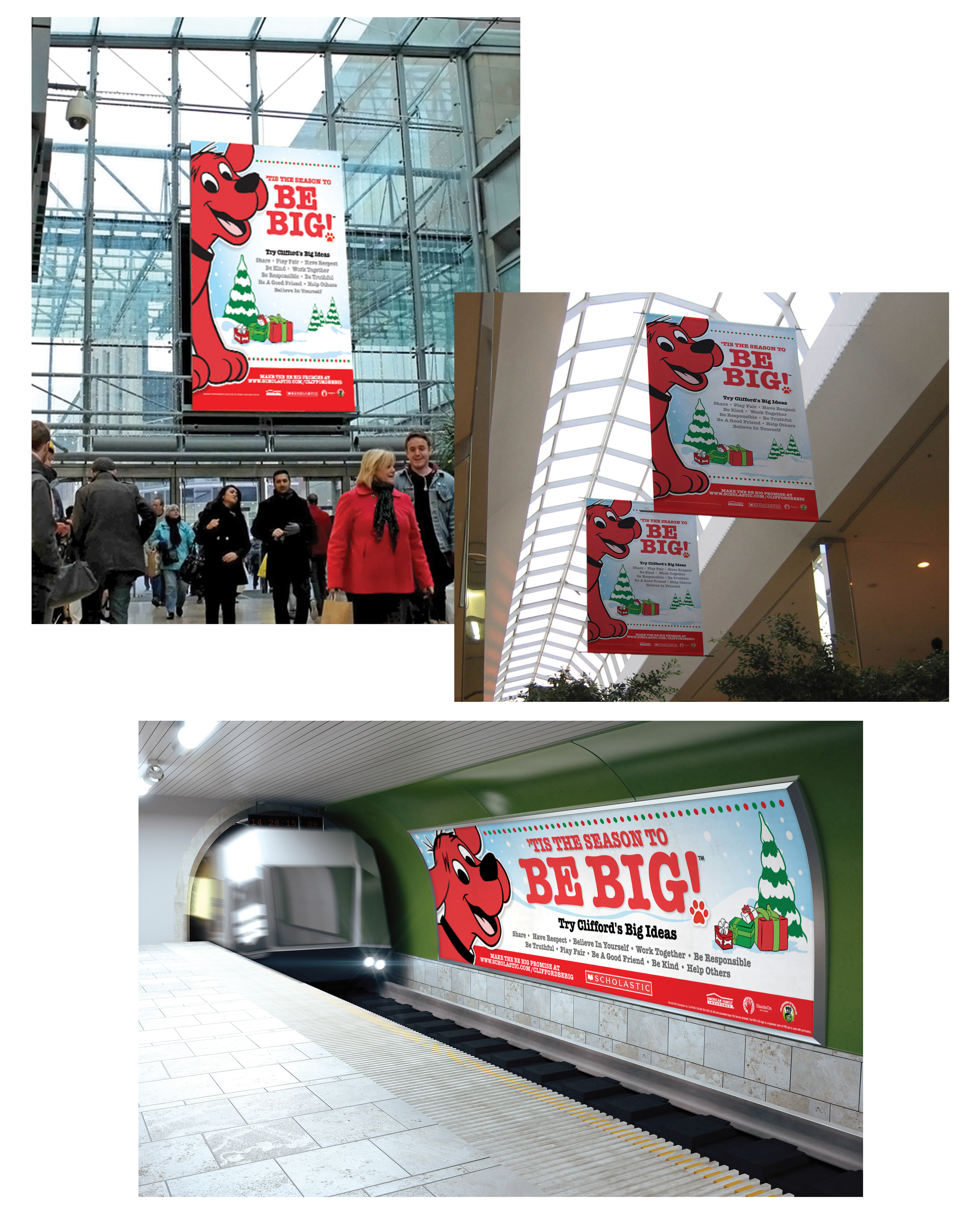 Custom shopping bag design for 
The Scholastic Store's 71 locations in 34 states.