The New York Athletic Club Membership Kit
NYAC membership kit with step sheets.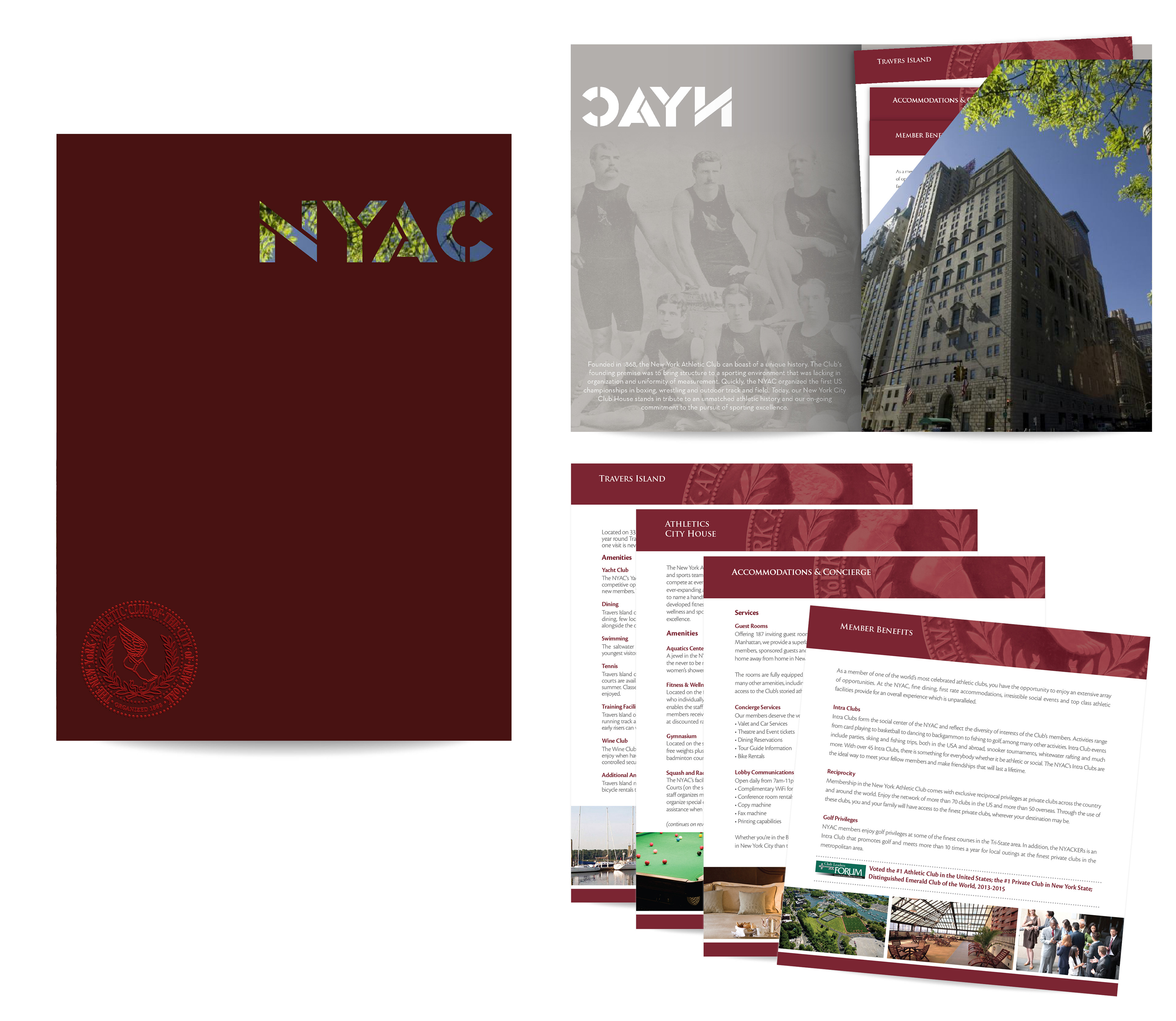 The New York Athletic Club is globally renowned in sports and has become a part of the fabric of New York City, hosting banquets, receptions and weddings. This new member kit included a custom die cut pocket folder and a number on interchangable step sheets highlighting the clubs amenities and benefits.