Tic Tac Mixers Shopping Cart Advertising
Shopping cart advertising for Tic Tac Mixers.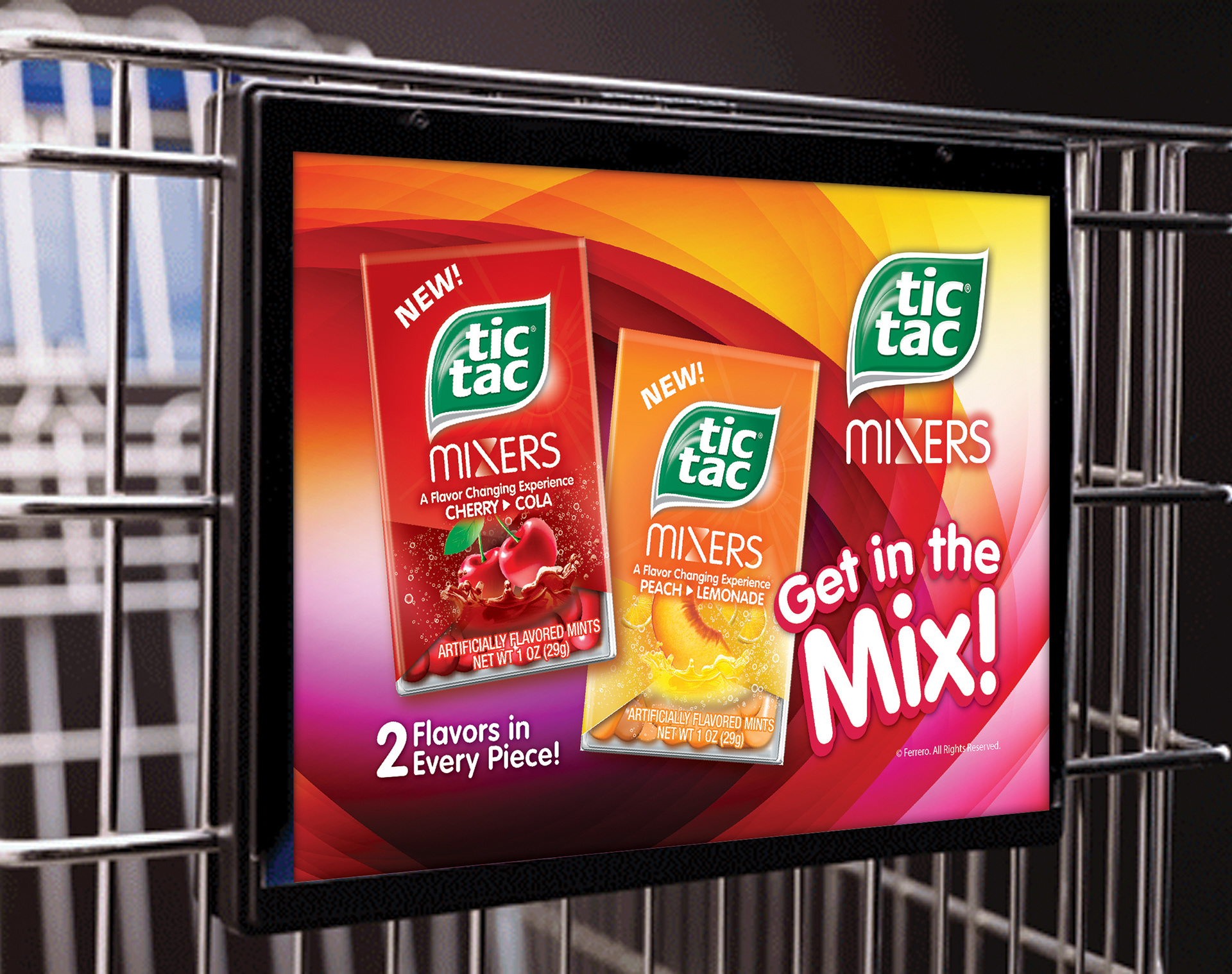 A brand new variety of Tic Tac - the flavor changing Mixers start off as one flavor and end as another. Mixers offer an exciting new experience with a mix-up of flavors for Tic Tac fans to enjoy. This supermarket shopping cart advertising is designed to draw attention to the fun fruity flavors.